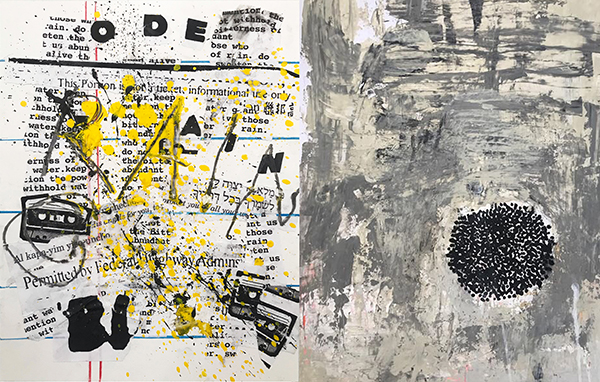 (rain & cassettes: me, interlocked detail: Amy)
SPEED PASTE ROBOT
AKA
STEVEN SOLOMON
-----------------------------------------------
contact | mailing list | store | manifesto
instagram | more links + info
-----------------------------------------------
previously, on Speed Paste Robot

NEWS:
I will be exhibiting a set of paintings at
Off Main Gallery in Wellfleet, MA
August 18th through September 2nd.
Cool stuff:
showing with my sister Amy Solomon
and another Steven, Seidenberg.
Opening Reception:
Saturday, August 20 at 6 - 8PM
sister/brother discussion about our artmaking
7:00 at the opening

Off Main Gallery
75 Commercial St. Wellfleet, MA USA
Thursday, August 18-September 7, 2022
M, Th, F, Sun 12-6, Sat 2-8 Closed Tues & Wed
and by appointment
Tel: 508-514-1326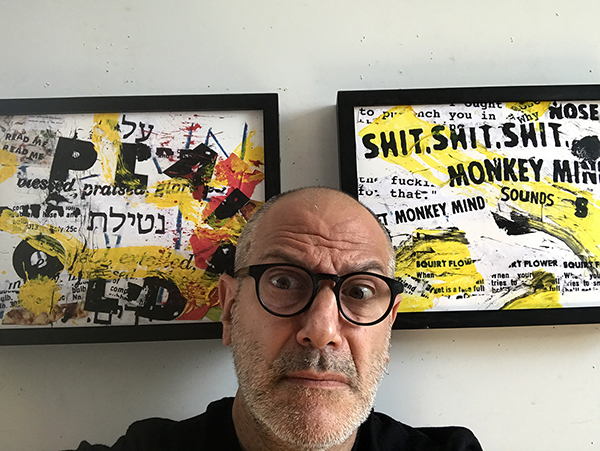 come to cape cod and see these things and this person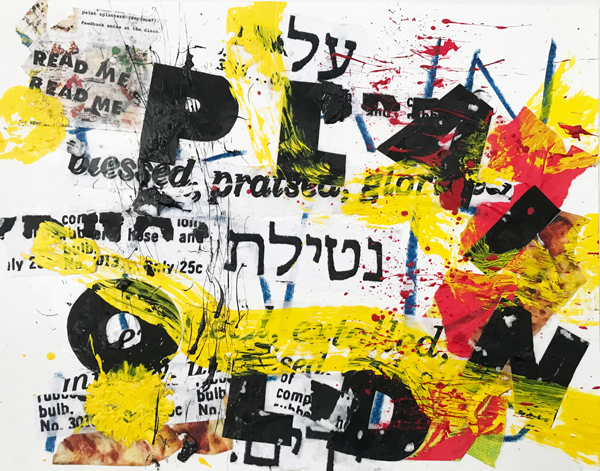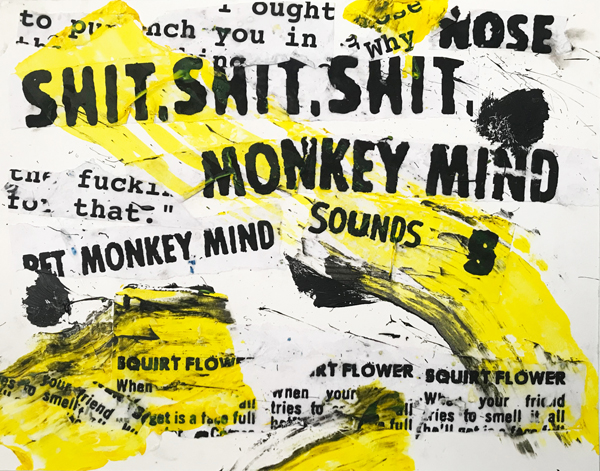 -----------------------------------------------


*squeeek* at the History Museum of Bosnia and Herzegovina, Sarajevo
Included in the exhibit Rethinking Identity, curated by Majda Turkic

*squeeek*
is a project featuring short stop-motion
animations + a series of 1' x 1' canvases joined
together as two panel paintings.

*squeeek*
riffs on Kafka's Metamorphosis among other
things.

"Gregor had a shock as he heard his own voice
answering... unmistakably his own voice, it was true,
but with a persistent horrible twittering squeak behind
it like an undertone, which left the words in their
clear shape only for the first moment and then rose up
reverberating around them to destroy their sense..."

The persistent horrible twittering squeak of our voices
it is.


*squeeek*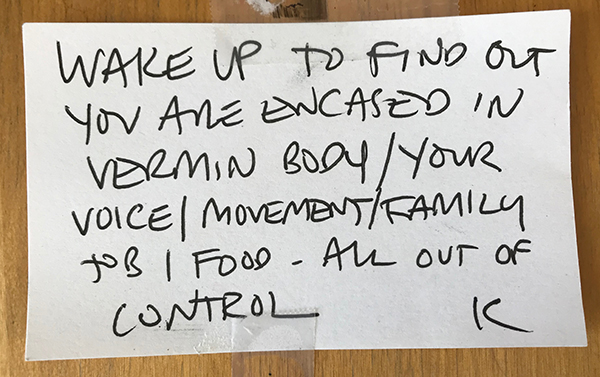 *squeeek* all 18 animations
*squeeek* #5 GET UP

stop motion "work process" animation

"Getting up early all the time, he thought, it makes you stupid."
------------

*squeeek*
storefront installation
october 2021
all paintings 1' x 2'
acrylic, paper, glue, ink, printouts
on double 1' canvas

november update:
storefront window installed
with set one thru 11/30
69 3rd street at corner of hoyt + third

$475 each
online store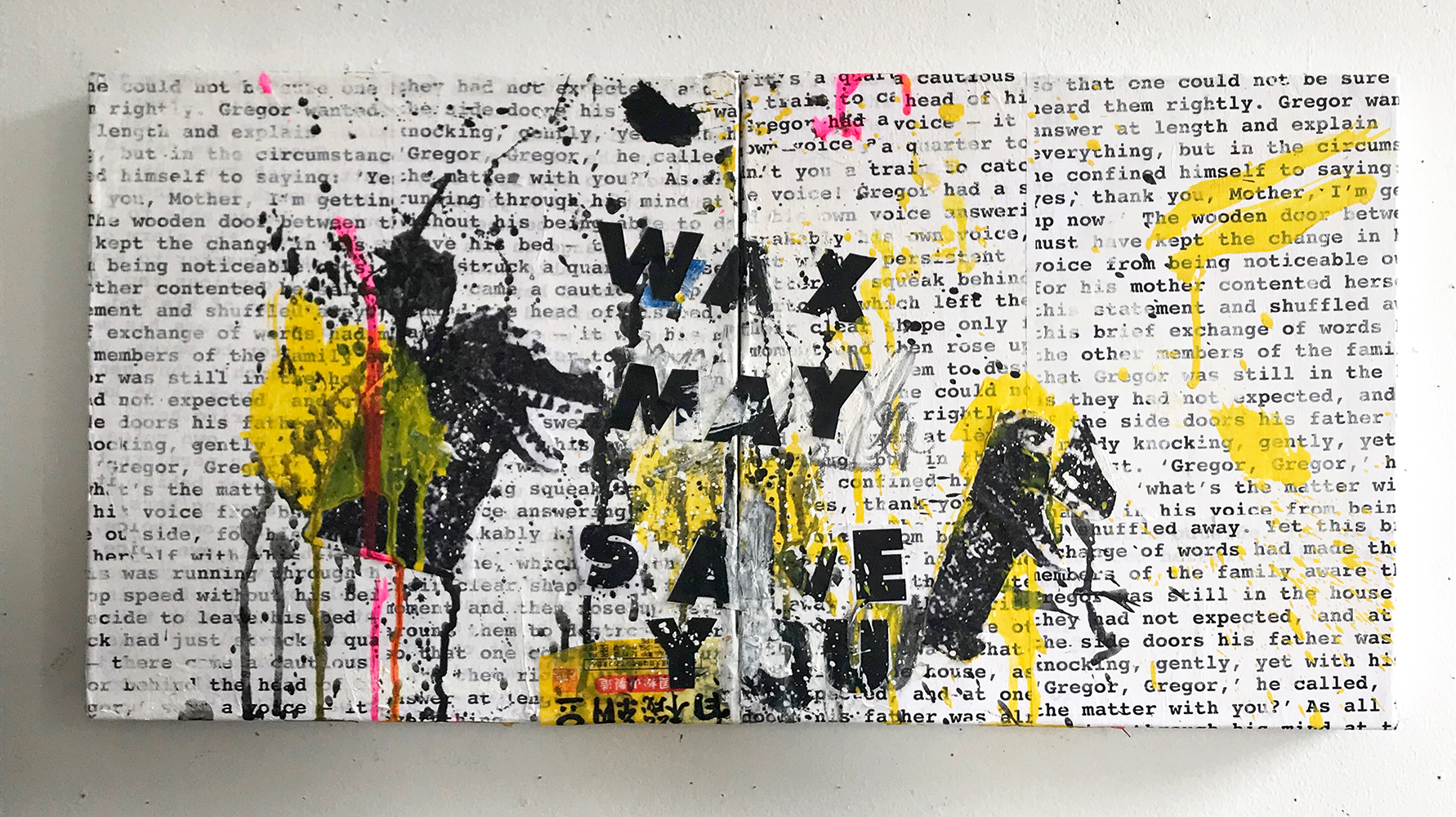 WAX MAY SAVE YOU

"it was known to all the world that such things were of
no help whatever... But Ulysses did not think of that,
although he had probably heard of it."

online store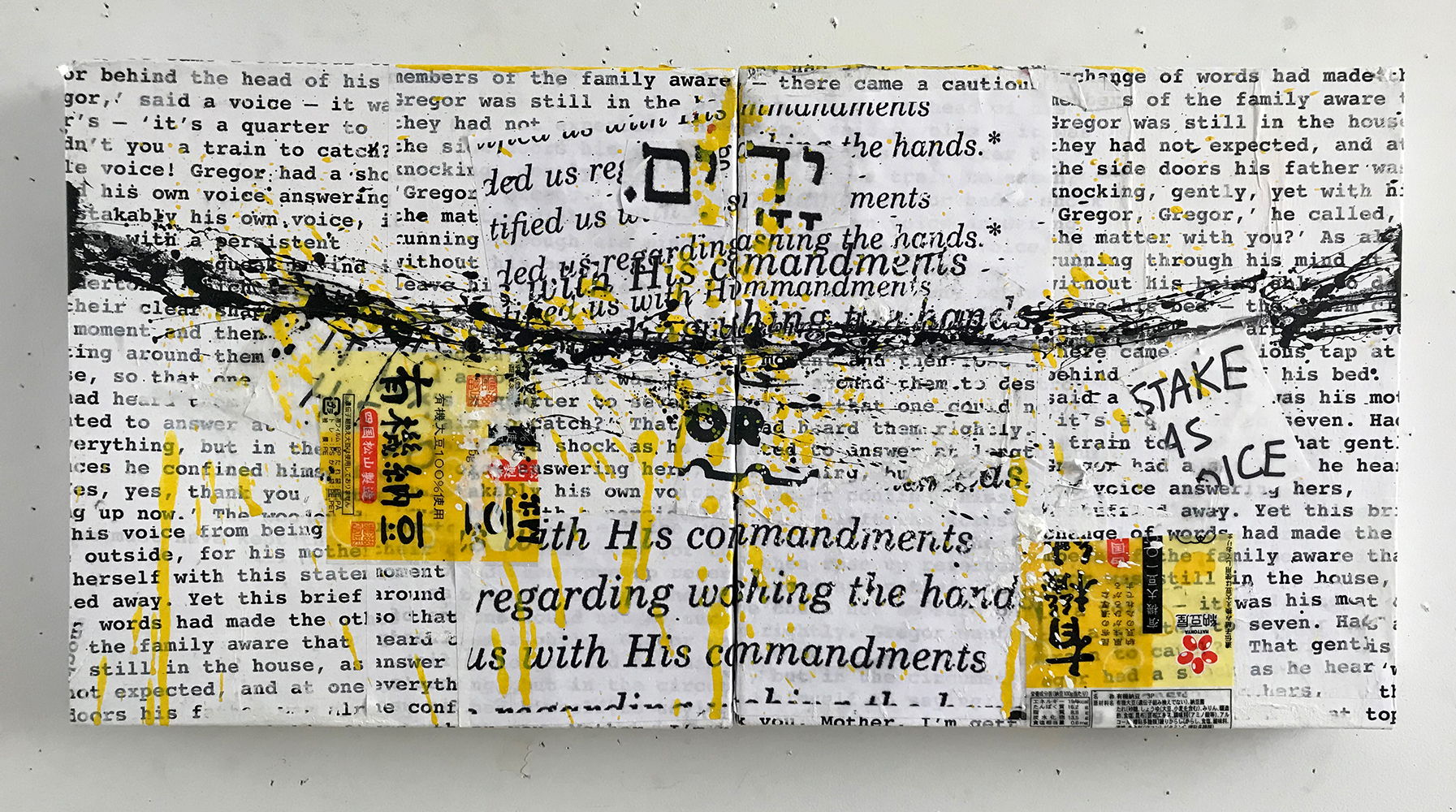 WASH YOUR HANDS

The prayer =
operating instruction.

online store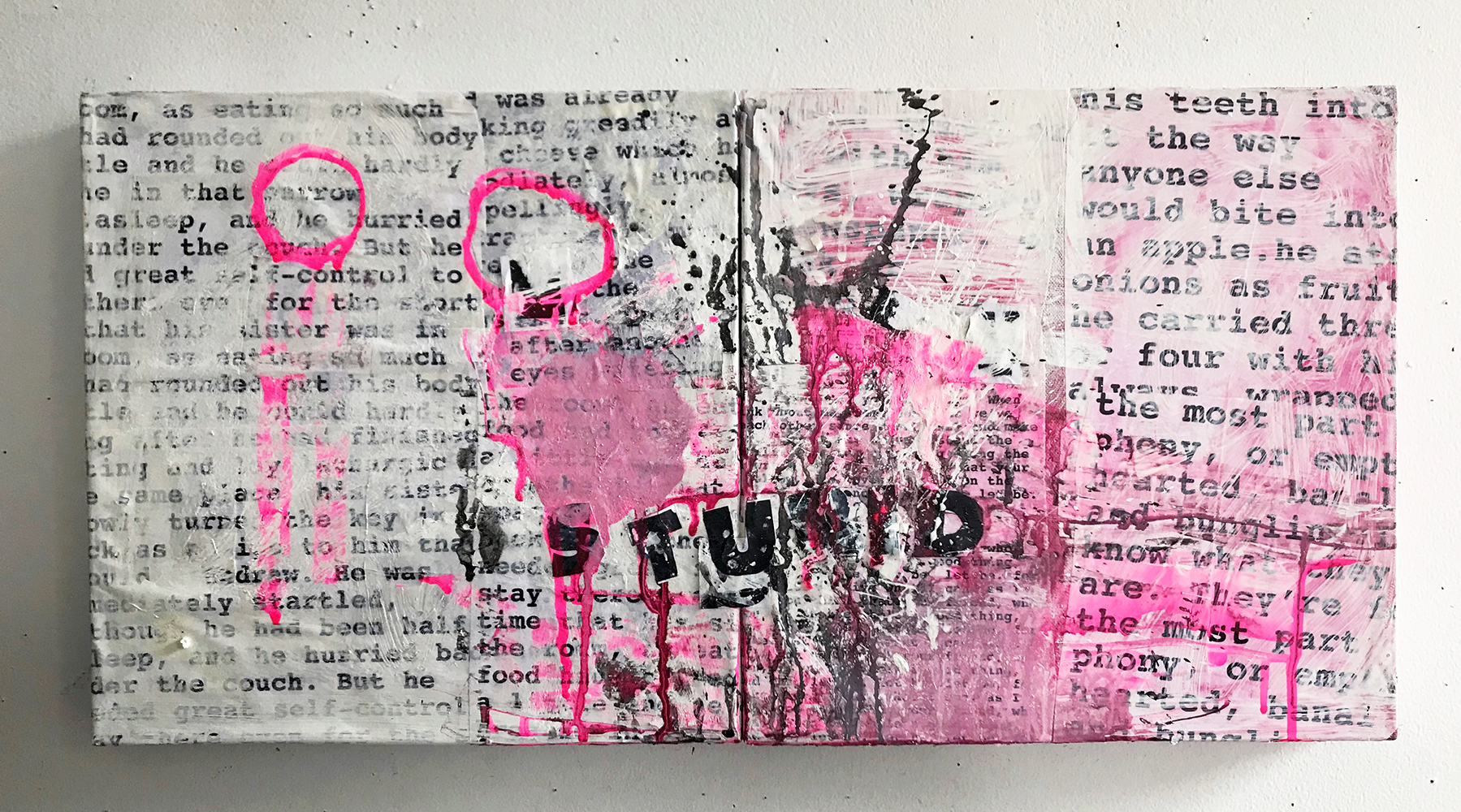 STUPID

"Getting up early all the time,
he thought, it makes you stupid."

online store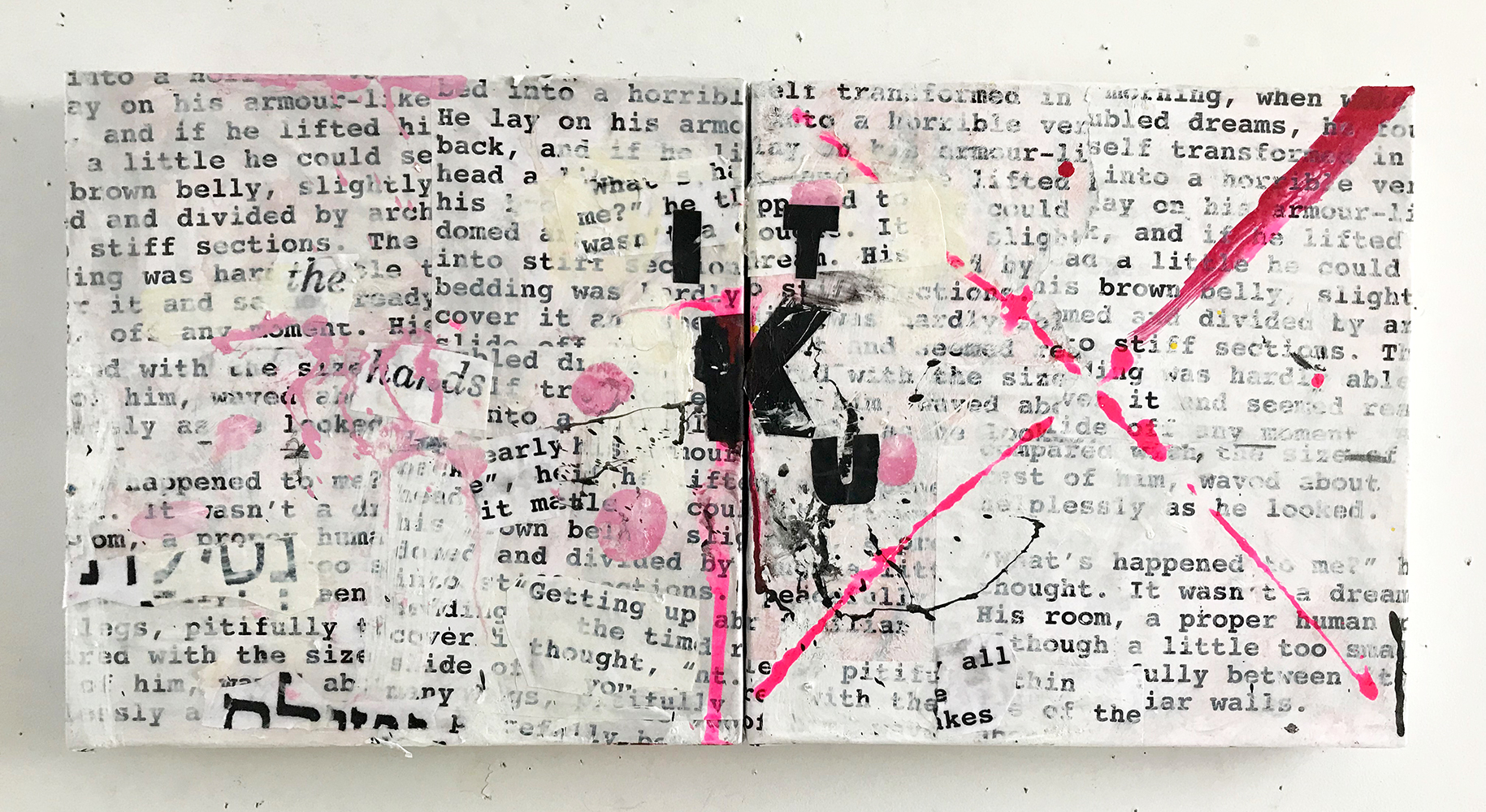 IT MAKES YOU

(see getting up early)

online store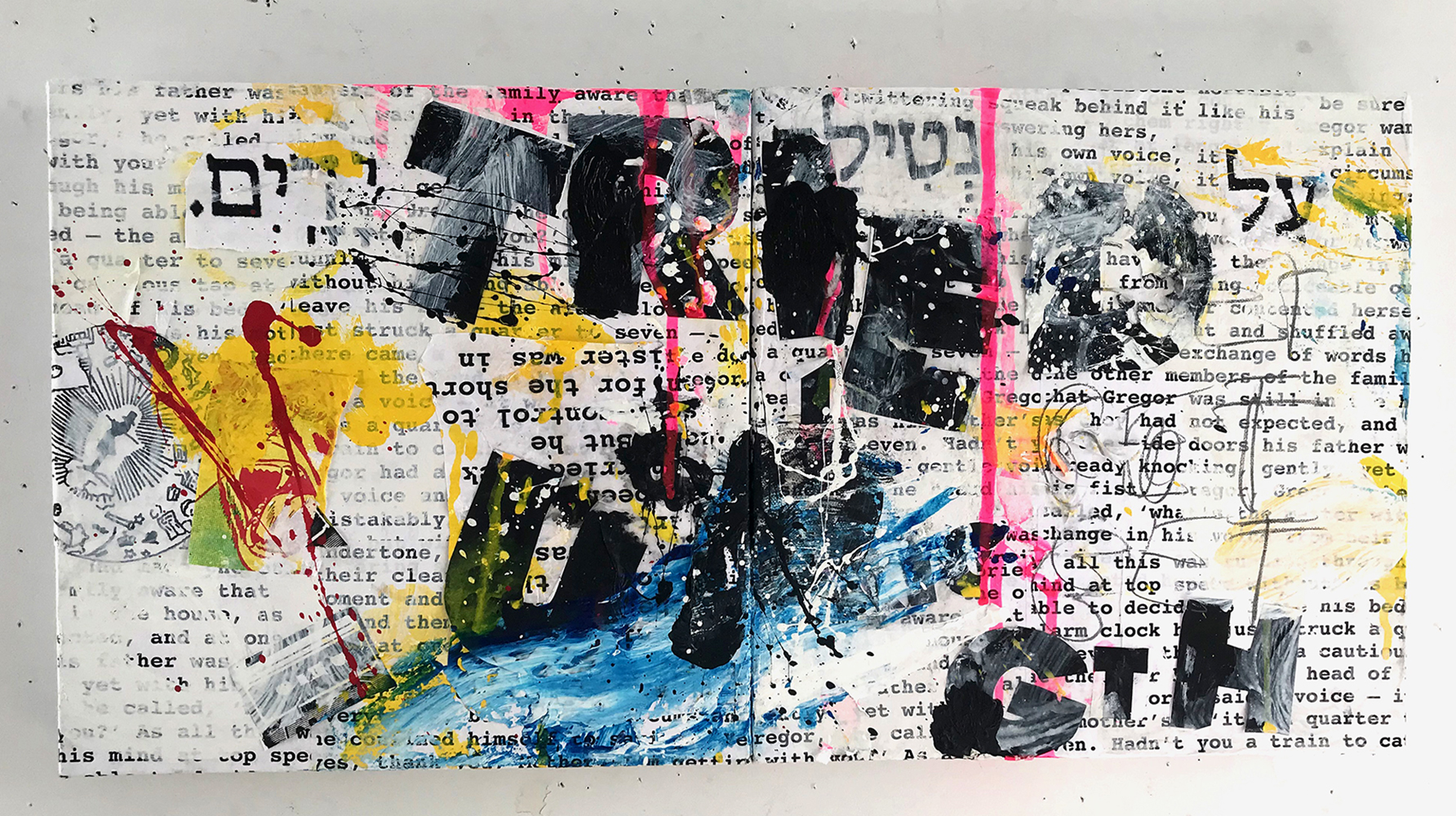 TRIED UP

Tried to get
upright


online store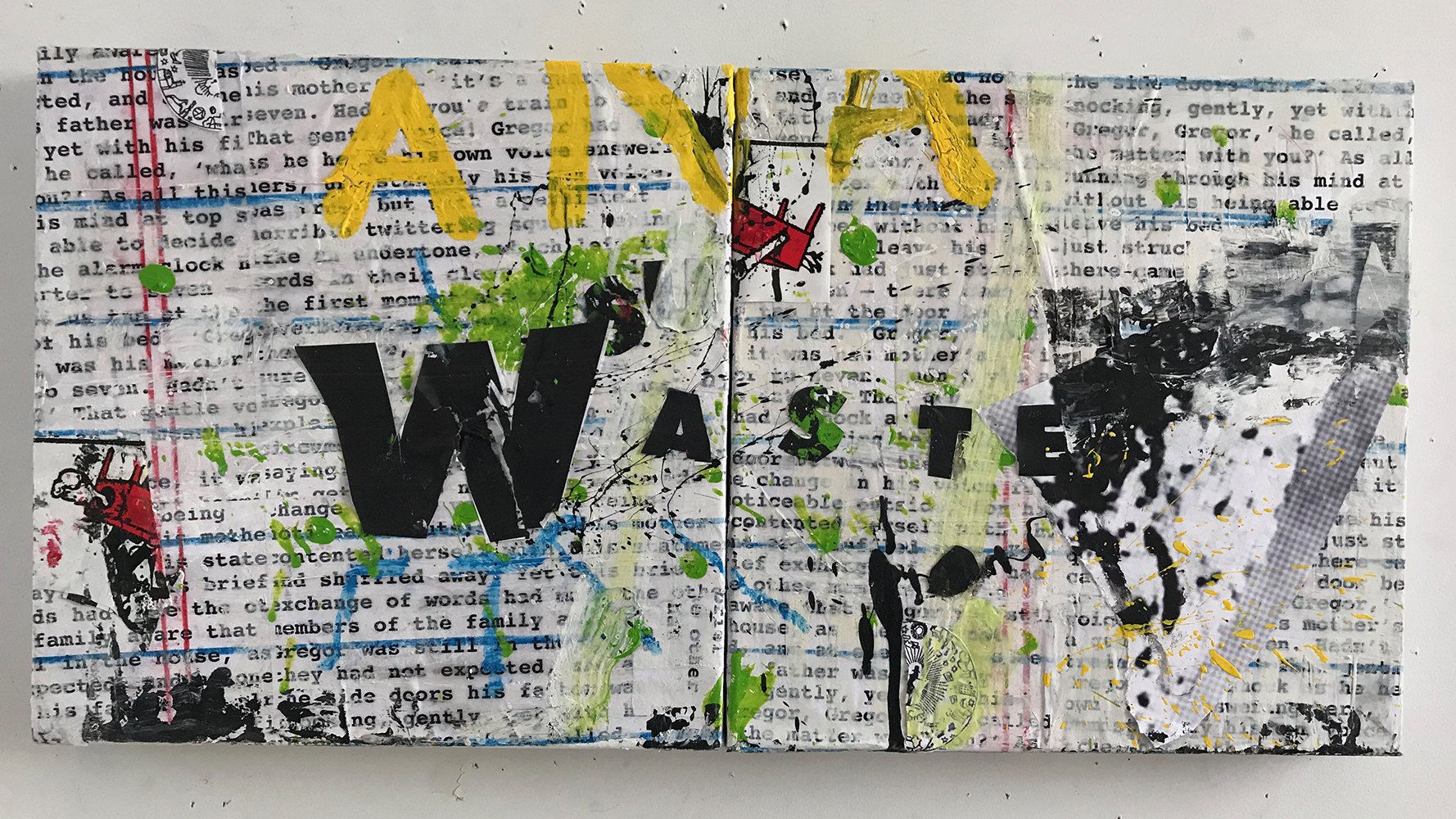 ANATOMIC WASTE

letter to a fanzine

online store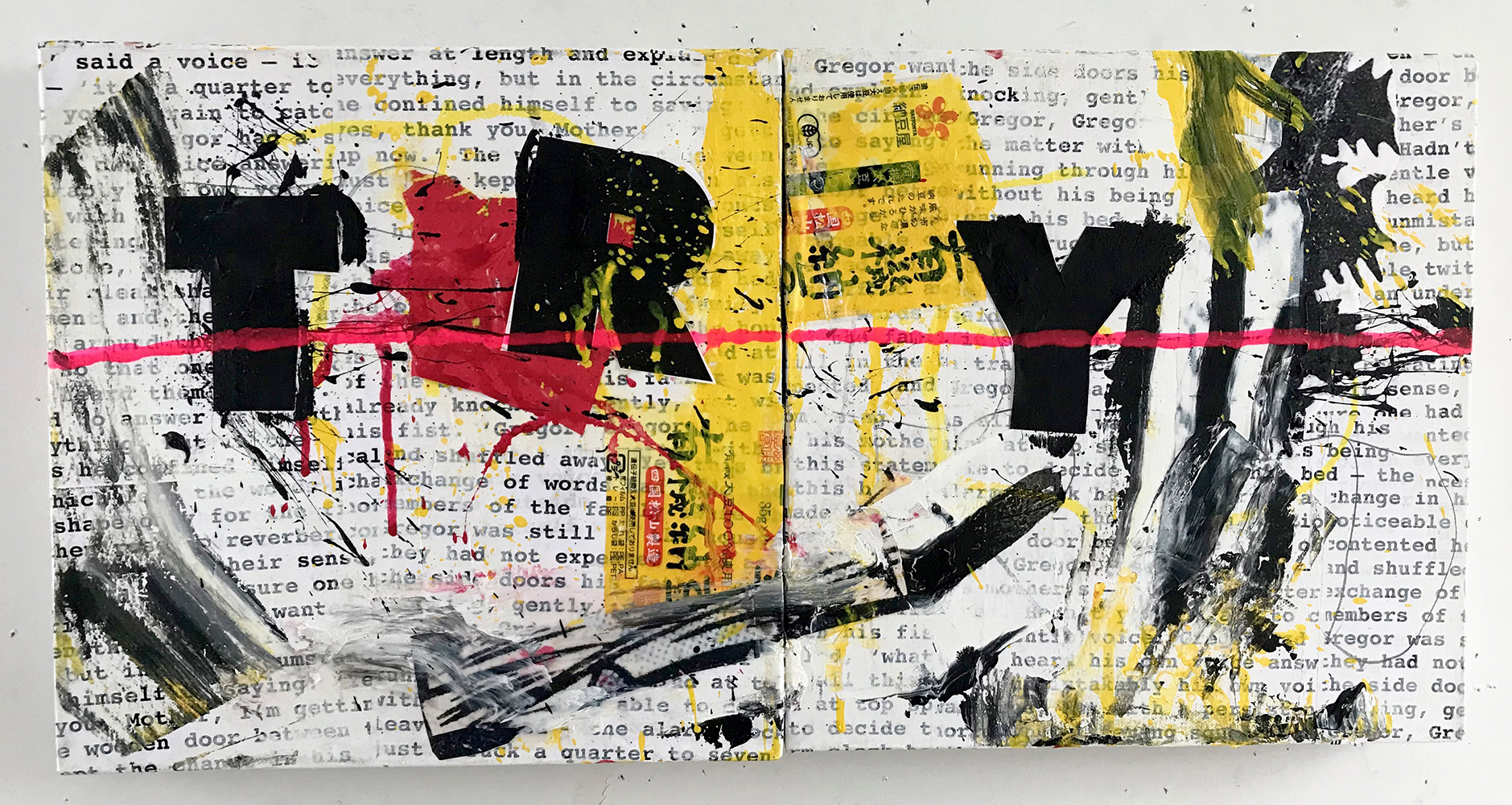 TRY

try it

online store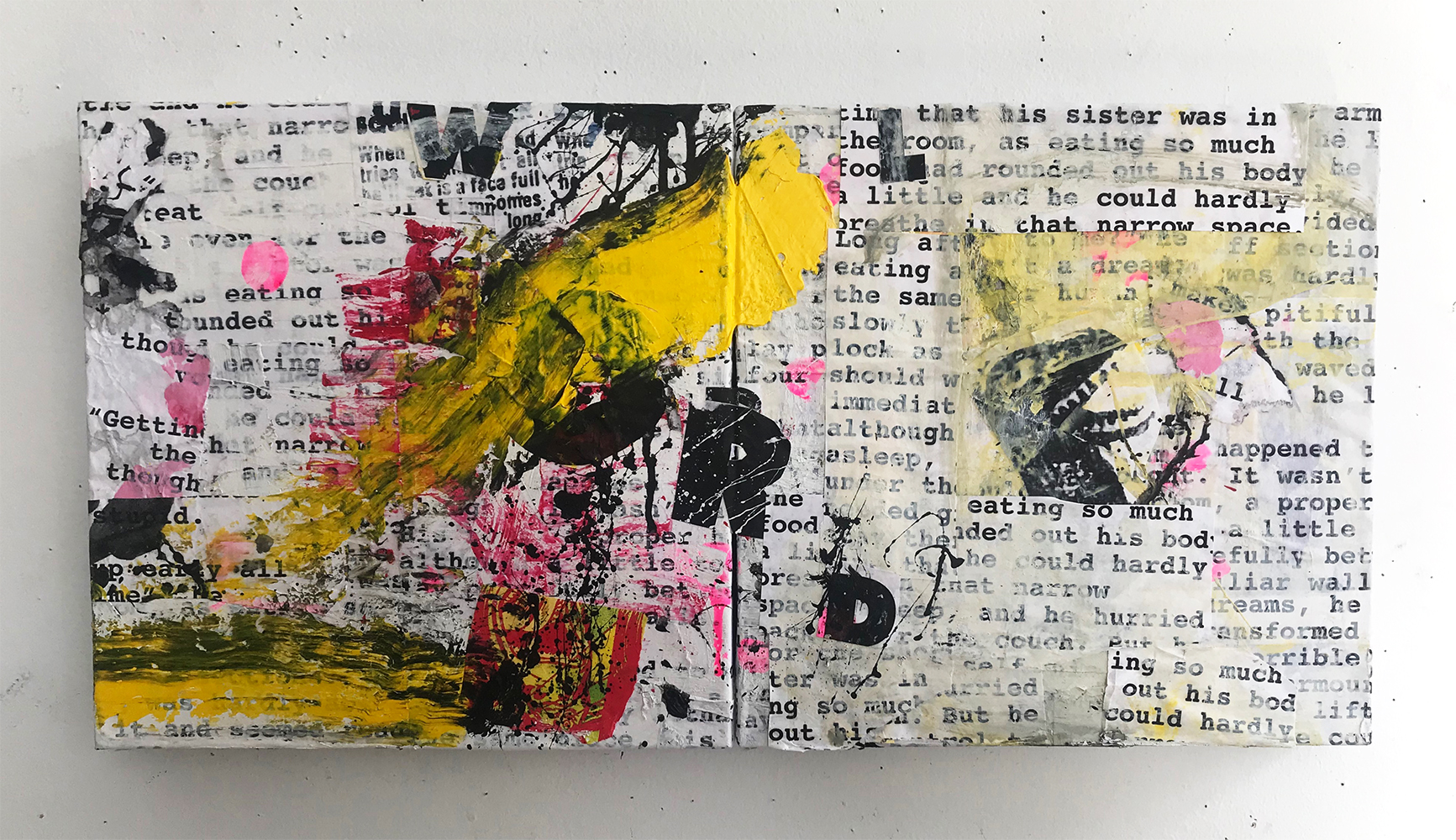 WORD

In the fight
between you and the world
bet on the world.
Word.

online store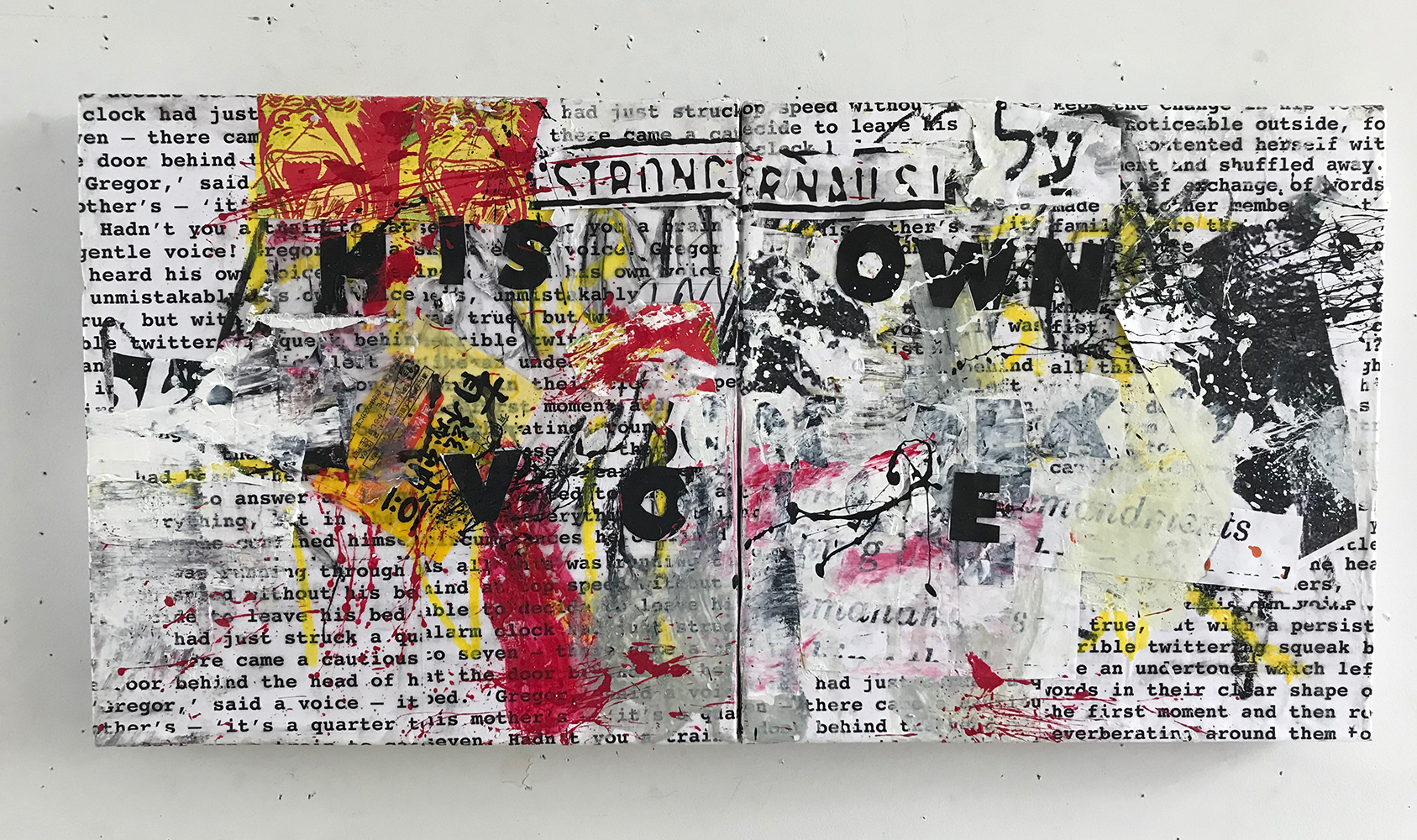 HIS OWN VOICE

"Gregor had a shock as he heard his own voice
answering... unmistakably his own voice..."

online store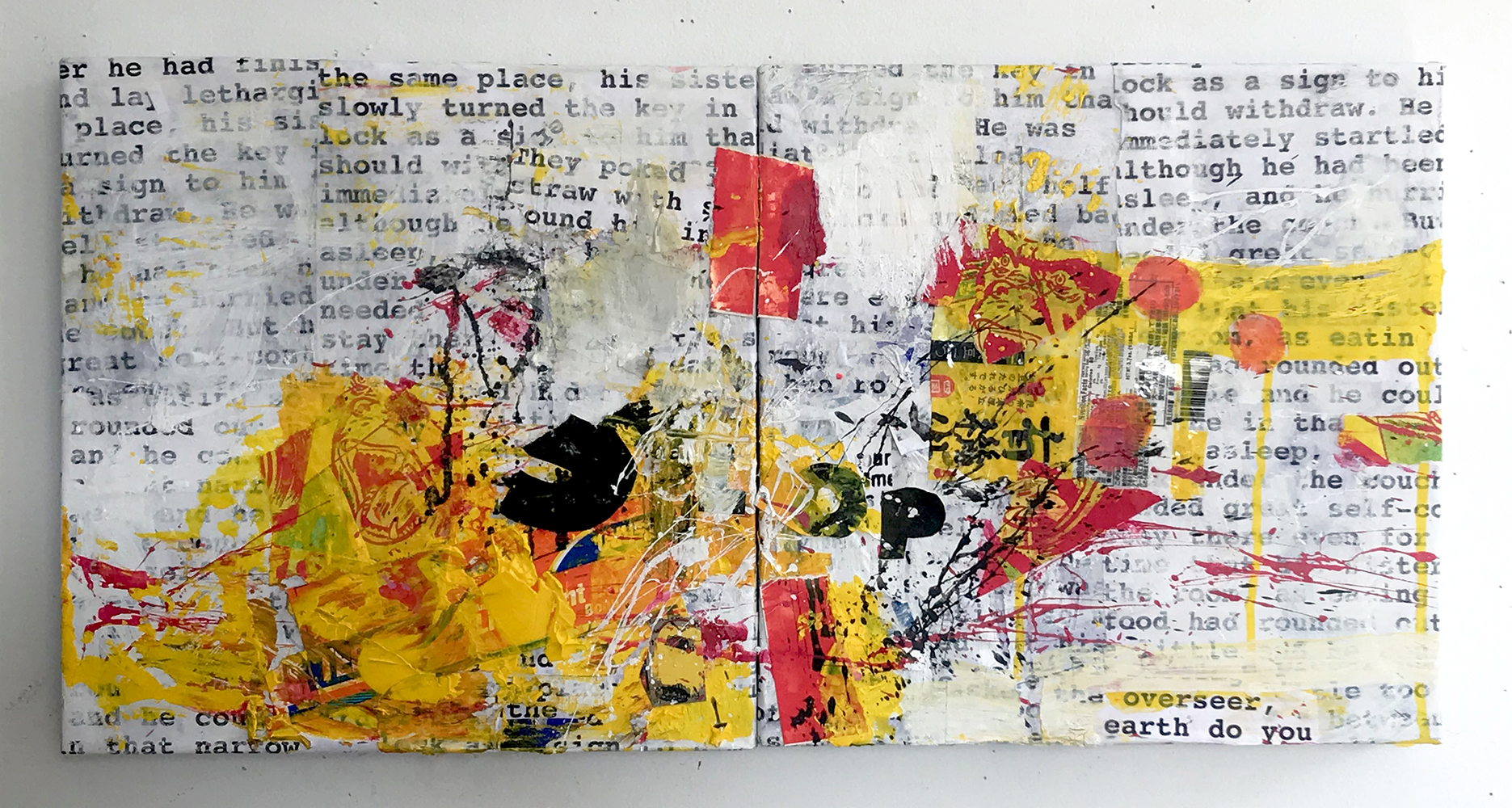 STOP

"Are you still fasting?
when on earth do you mean to stop?"


online store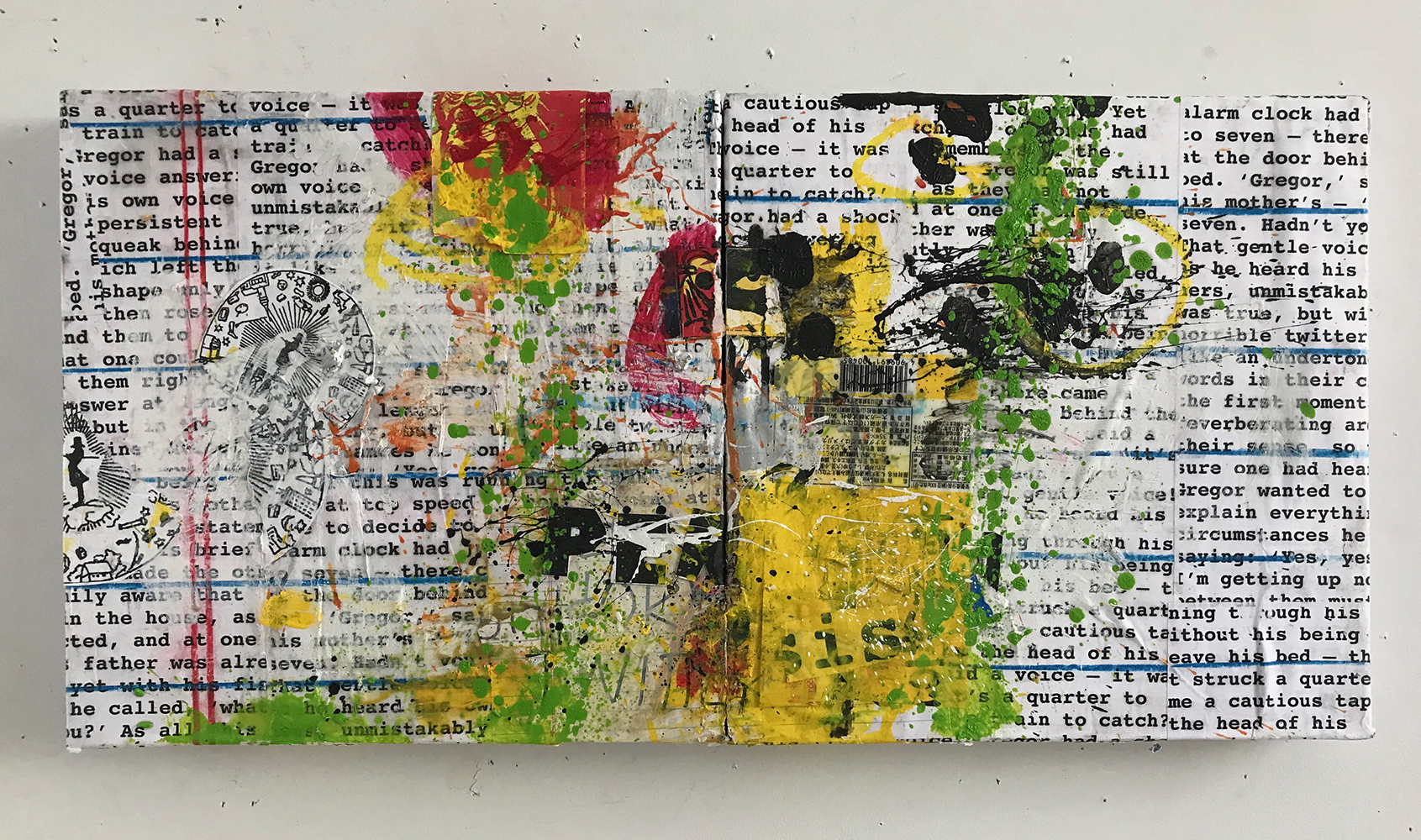 PERSON

-mistake person
-person to person
-person, person
-persistent person

online store
-----------------------------------------------------------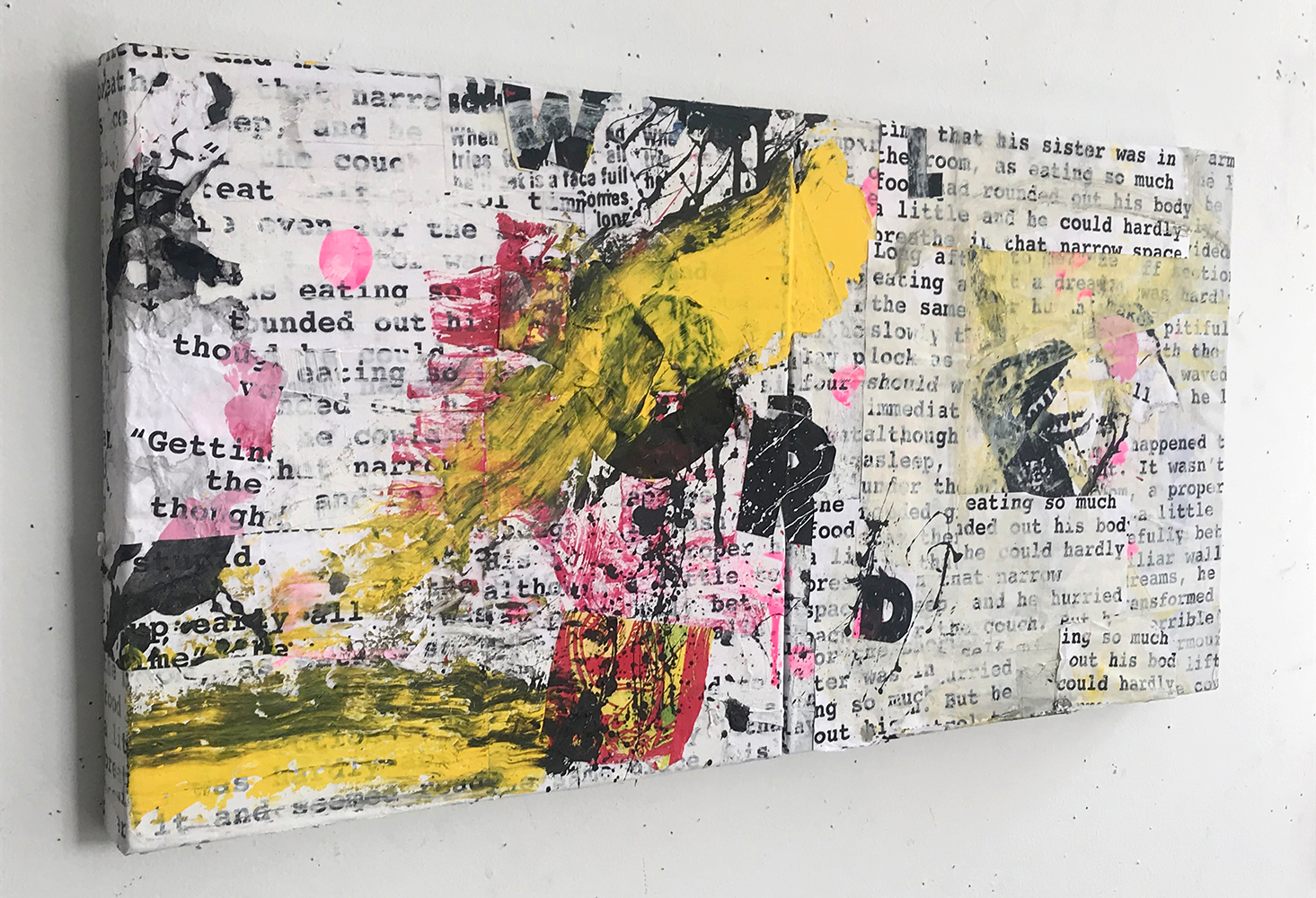 WORD
side view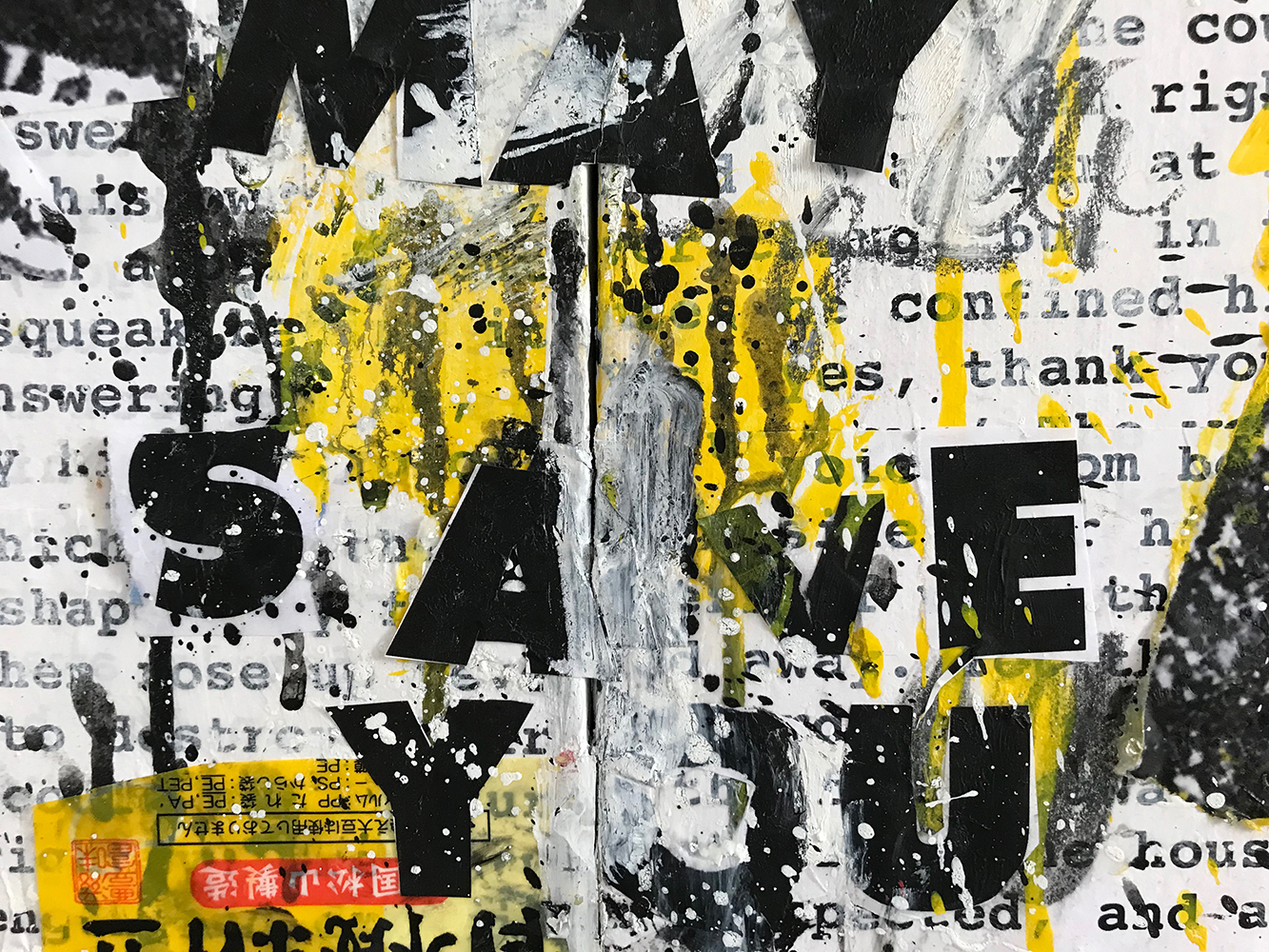 WAX
detail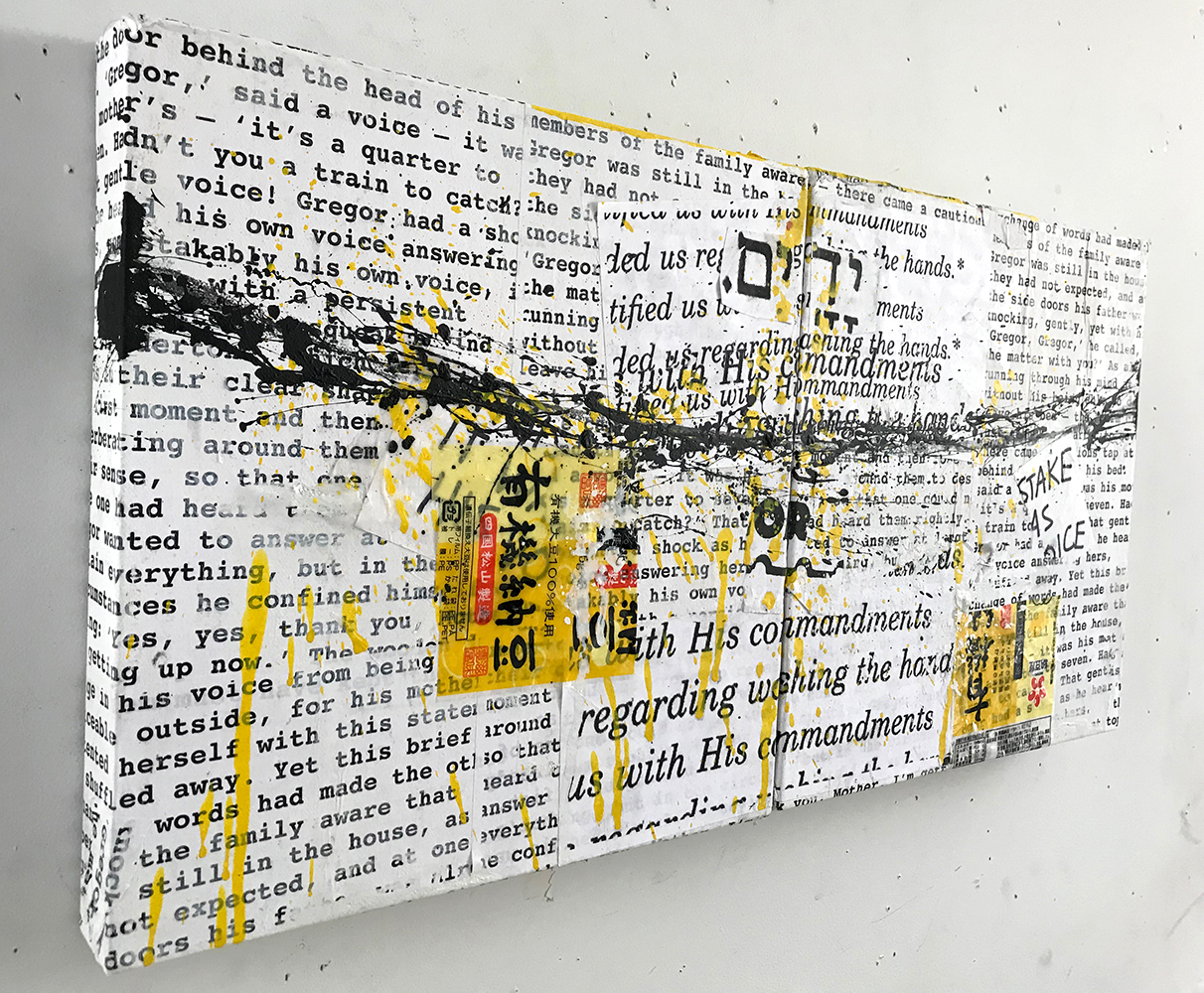 WASH YOUR HANDS
side view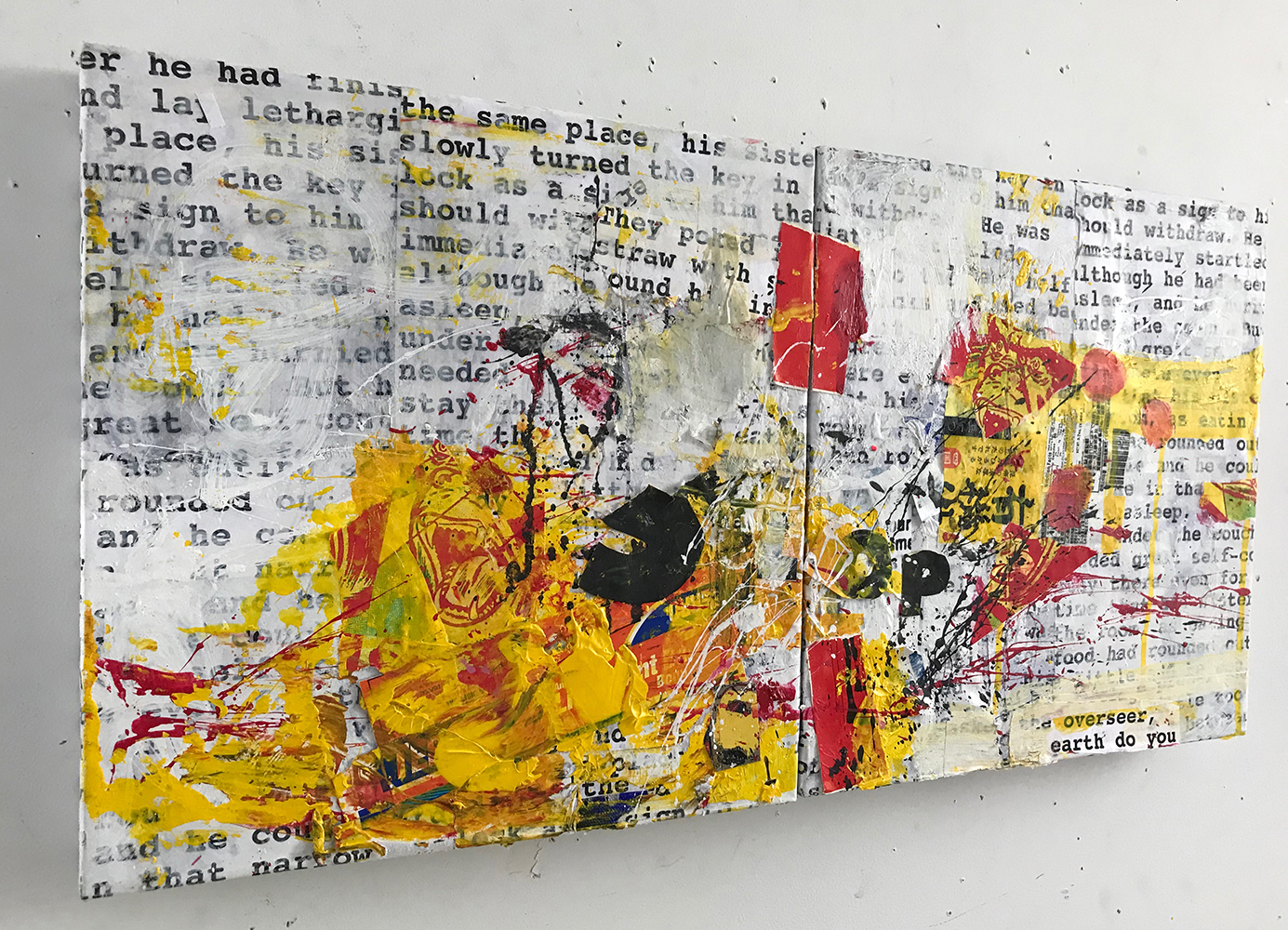 STOP
side view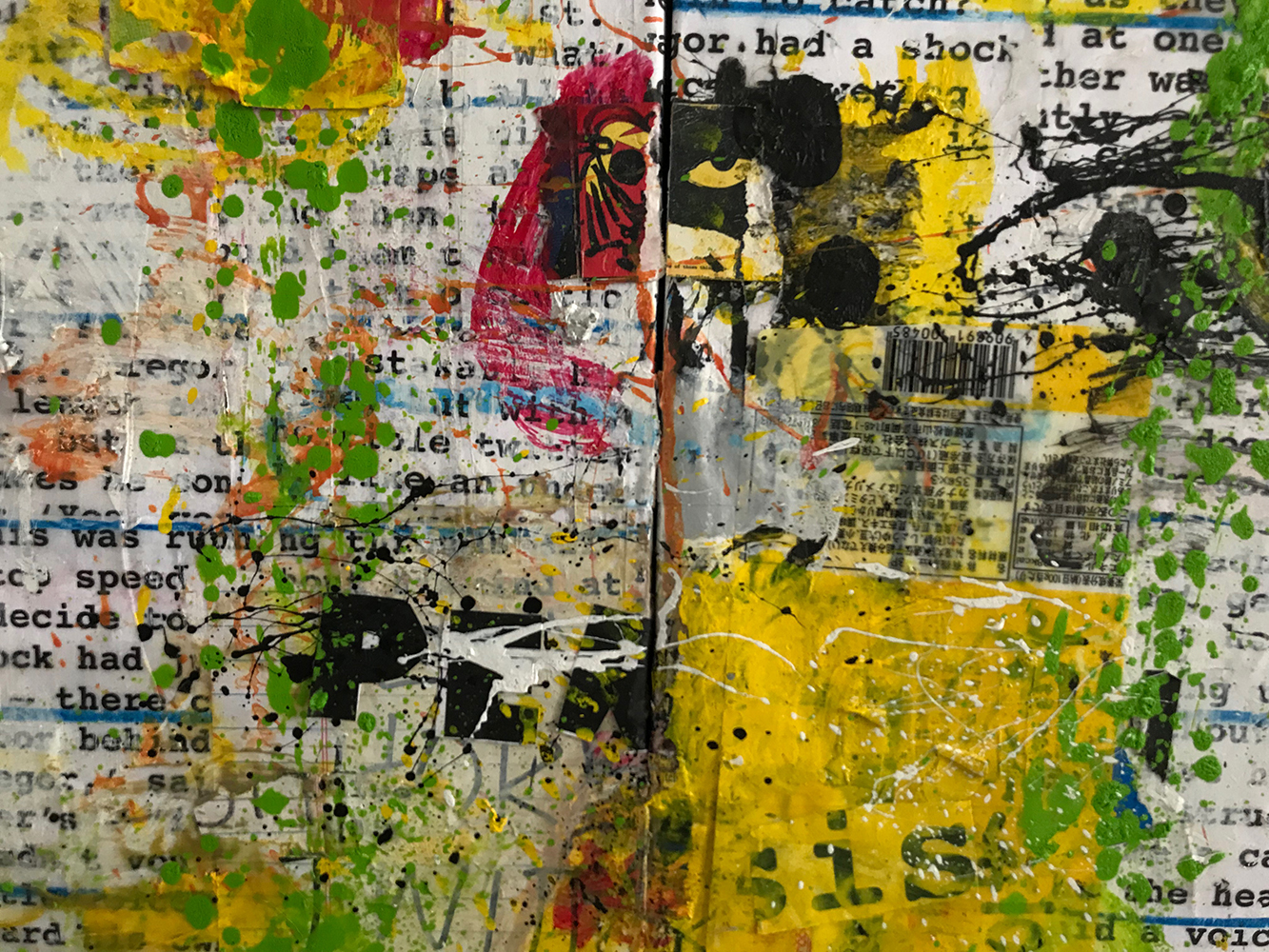 PERSON
detail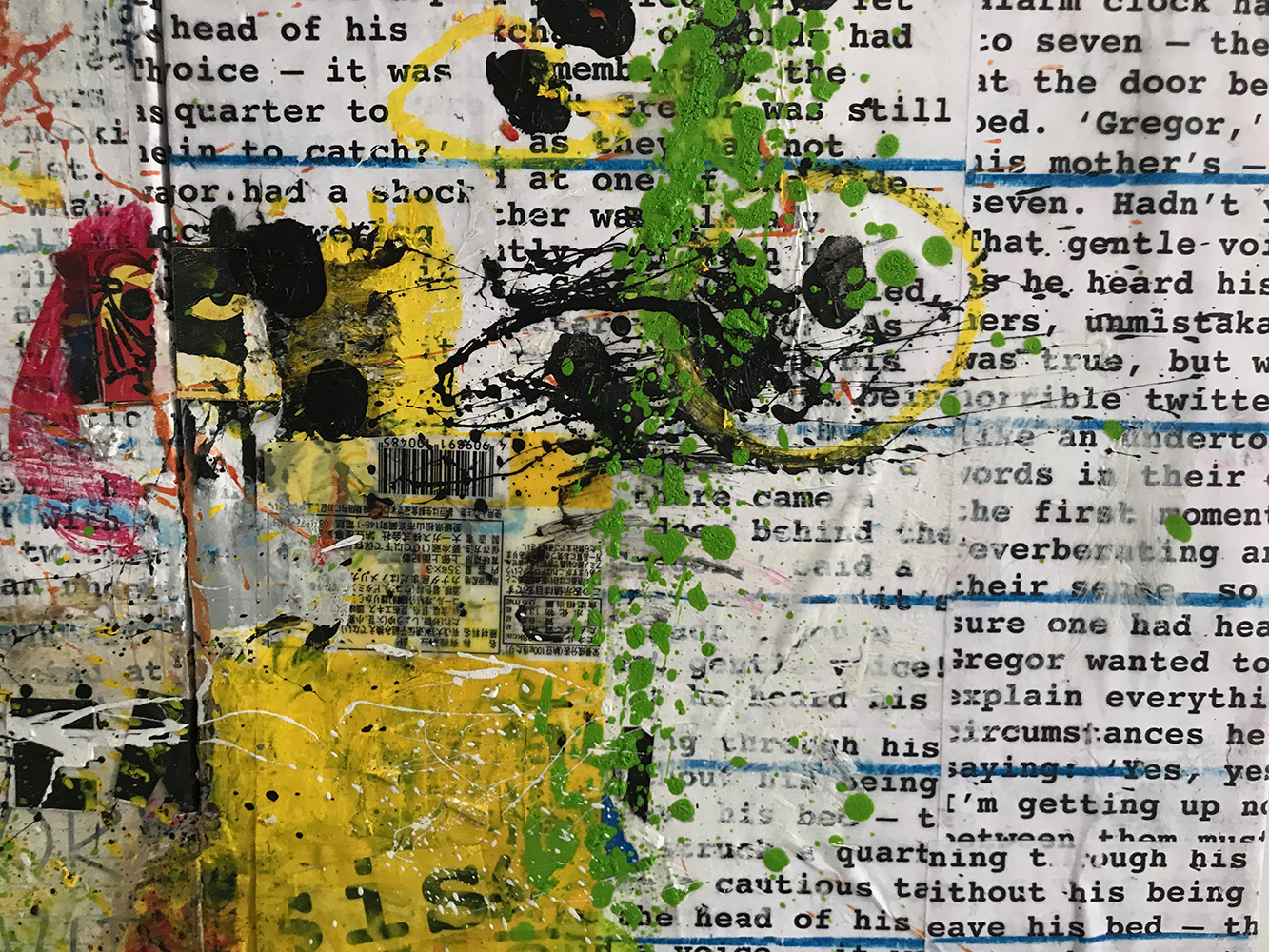 PERSON
detail 2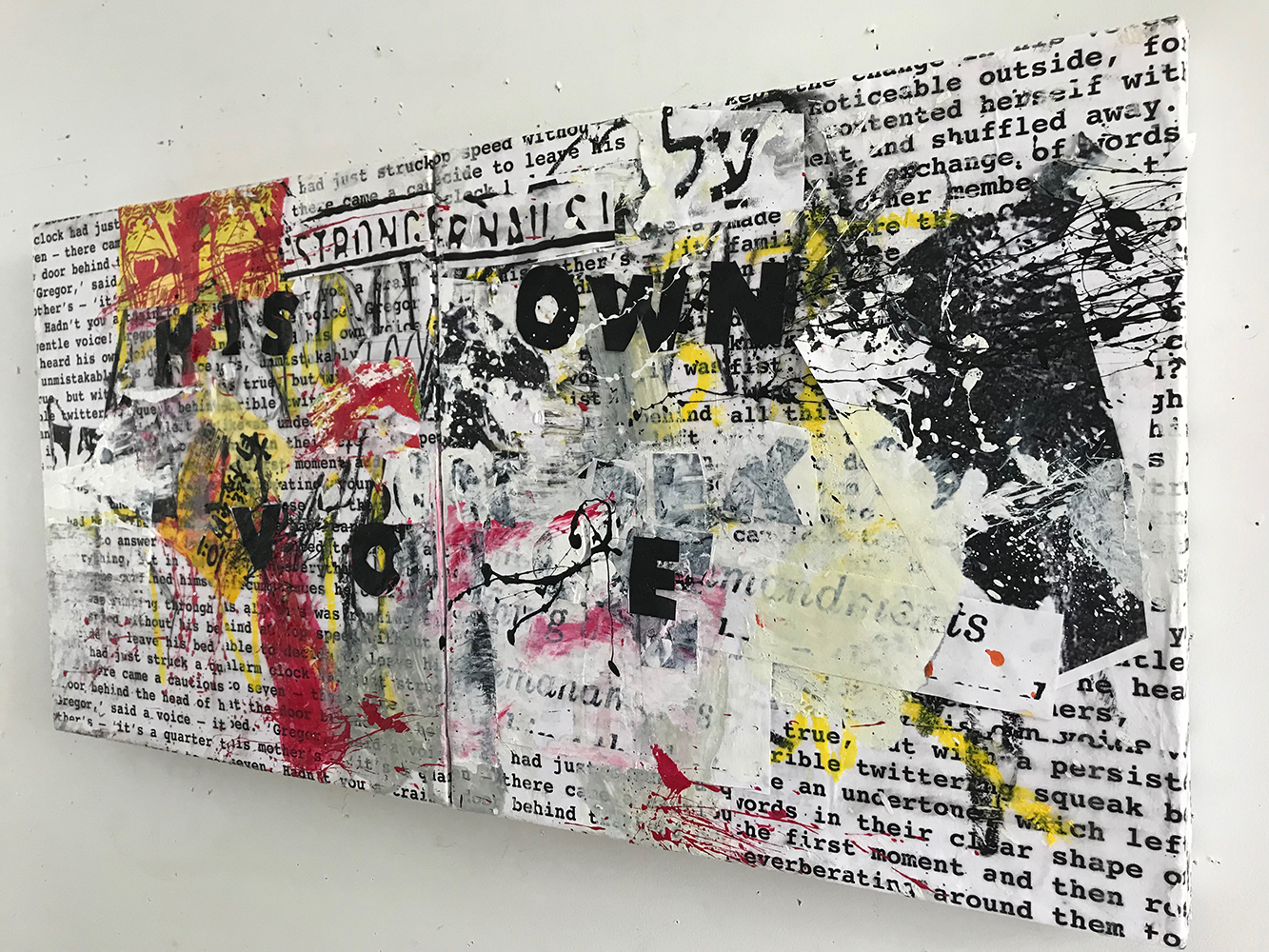 HIS OWN VOICE
side view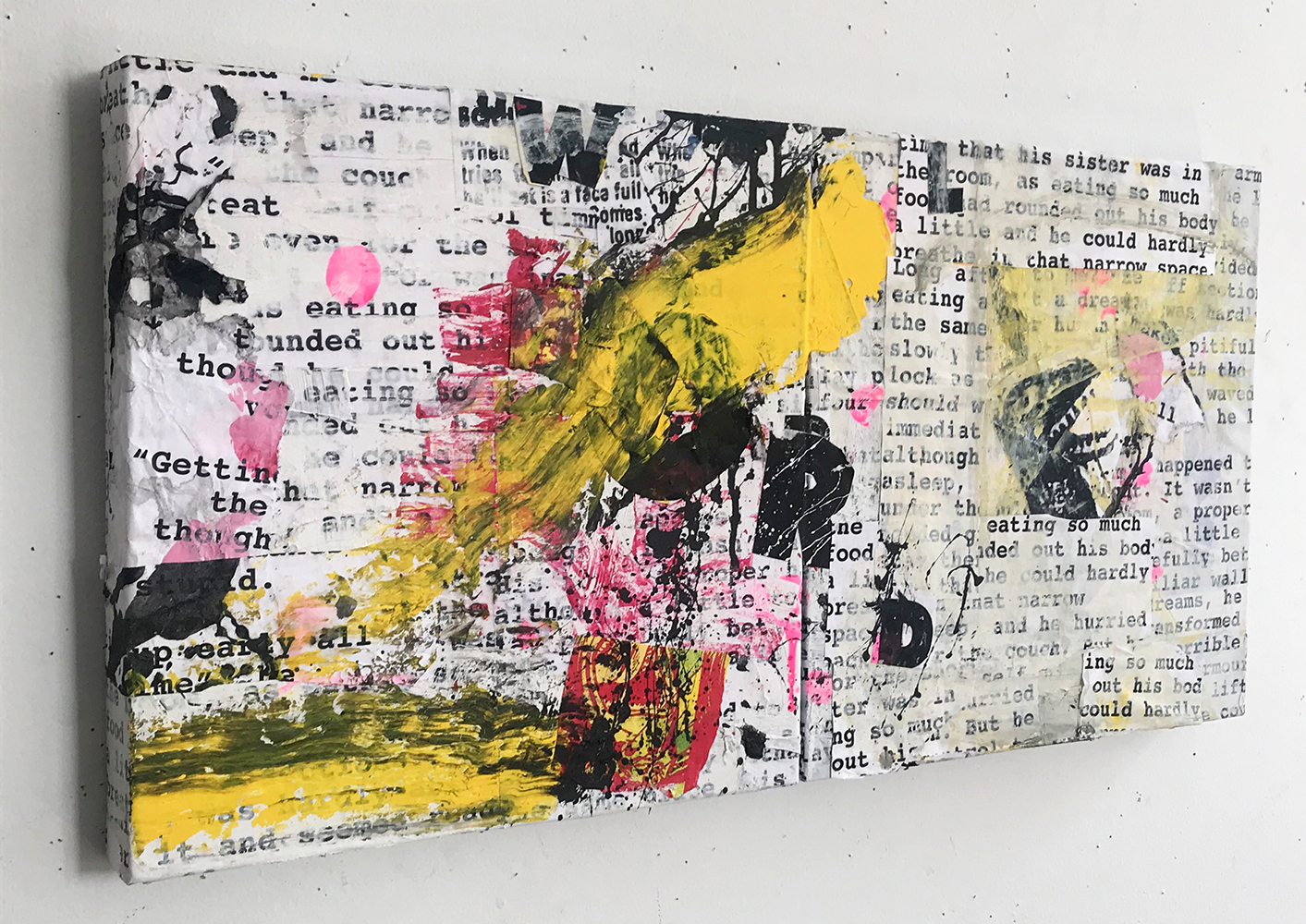 WORD
side view




previously, on Speed Paste Robot